Lexie B2 - Powered by Bose Bundle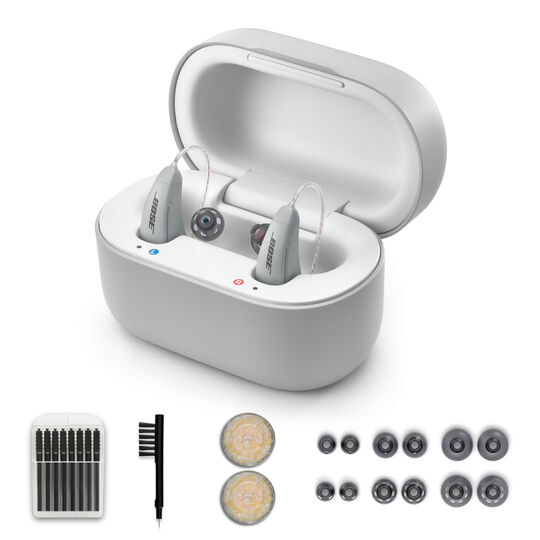 Lexie B2 Self-fitting OTC hearing aids, Powered by Bose. These first-of-their-kind, award-winning receiver-in-canal hearing aids are Bluetooth enabled and can be personalized to your needs and are now streaming phone calls for iPhone®. Lexie B2 hearing aids pair with the Lexie app, the first self-tuning mobile app that is clinically proven to provide audiologist-quality customization for individuals 18 or older with perceived mild-to-moderate hearing loss. These are self-fitting, over-the-counter hearing aids. The Lexie B2 bundle includes a 12-month supply of consumables and maintenance tools/solutions.
Details
Nearly invisible
Self-fit solution
Clear and natural sound experience
Rechargeable
Noise reduction
Store your preferred settings
Adjustable volume
1-year warranty
Ongoing customer support
Bluetooth enabled
Streaming phone calls for iPhone

®

. Not designed to stream music or media
Sold as a set (set includes 2 over-the-counter hearing aids and one charger)
About Us
Lexie Hearing is an innovative game-changer in the U.S. hearing aid market, on a mission to make better hearing affordable and accessible to everyone. Lexie brings a great experience to customers with high-quality hearing aids and smart technology that gives customers control of their hearing experience. Lexie B2 hearing aids' comfort and advanced features earned it a 2023 AccessABILITY award from Reviewed, USA Today's consumer product review brand.