Sennheiser All-Day Clear Slim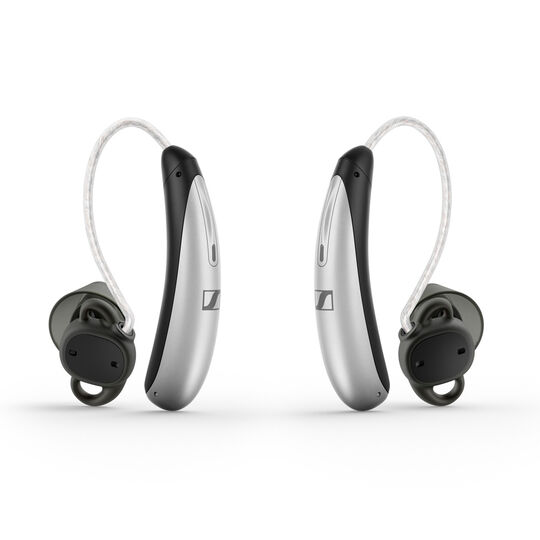 All-Day Clear Hearing Aids from Sennheiser combine exceptional hearing performance and seamless connectivity, with a sleek design that ensures all-day wearing comfort. Whether enjoying conversations, understanding speech in noisy environments, or streaming your favorite entertainment, All-Day Clear makes listening effortless for those with perceived mild to moderate hearing loss.
Details
Experience clear and vibrant hearing. Ready-to-Wear hearing solution with advanced sound processing technologies to support those with mild to moderate hearing loss.  
Create your own sound profile. Easy personalization via the All-Day Clear App to meet your hearing needs. 
Adapts to changing environments and content. Automatically detects and optimizes the sound according to your environment to provide the best enhancement for speech or music. 
Made For All Connectivity. Built-in Bluetooth lets you take hands-free calls, and stream music, podcasts, audiobooks and more with just a tap on your iOS or Android device. 
Effortless set-up and ease of use. Intuitive app ensures easy set-up and personalization. 
Slim design. To hug the back of the ear. 
Universal Connectivity to Bluetooth Devices. 
Up to 16-hour battery life.